I was concerned to learn that eating disorders have been rising among the young in Singapore.
In a 2015 study, patients were found to be suffering from more severe forms of anorexia nervosa. They tend to have a lower body weight and body mass index (BMI). More than a quarter of the patients also had medical complications such as a weak heartbeat and low bone density.
This study showed that from 2003 to 2010, the number of new cases of anorexia nervosa increased by 115 percent.
Experts attribute this to popular media culture of celebrating being skinny as the standard of beauty. 
Of course, beauty is in the eyes of the beholder and each of us have our own preferences on what body shapes can be perceived as beautiful.
However, I feel it is misguided when some women idealize "skinny" as the only perfect body shape and go to the extent of eating very little per meal to achieve this body type, hoping they would be able to attract more guys.
In my personal experience, I've noted that there are even women my age who are not obese but pay exorbitant fees to slimming centres, just to become skinny.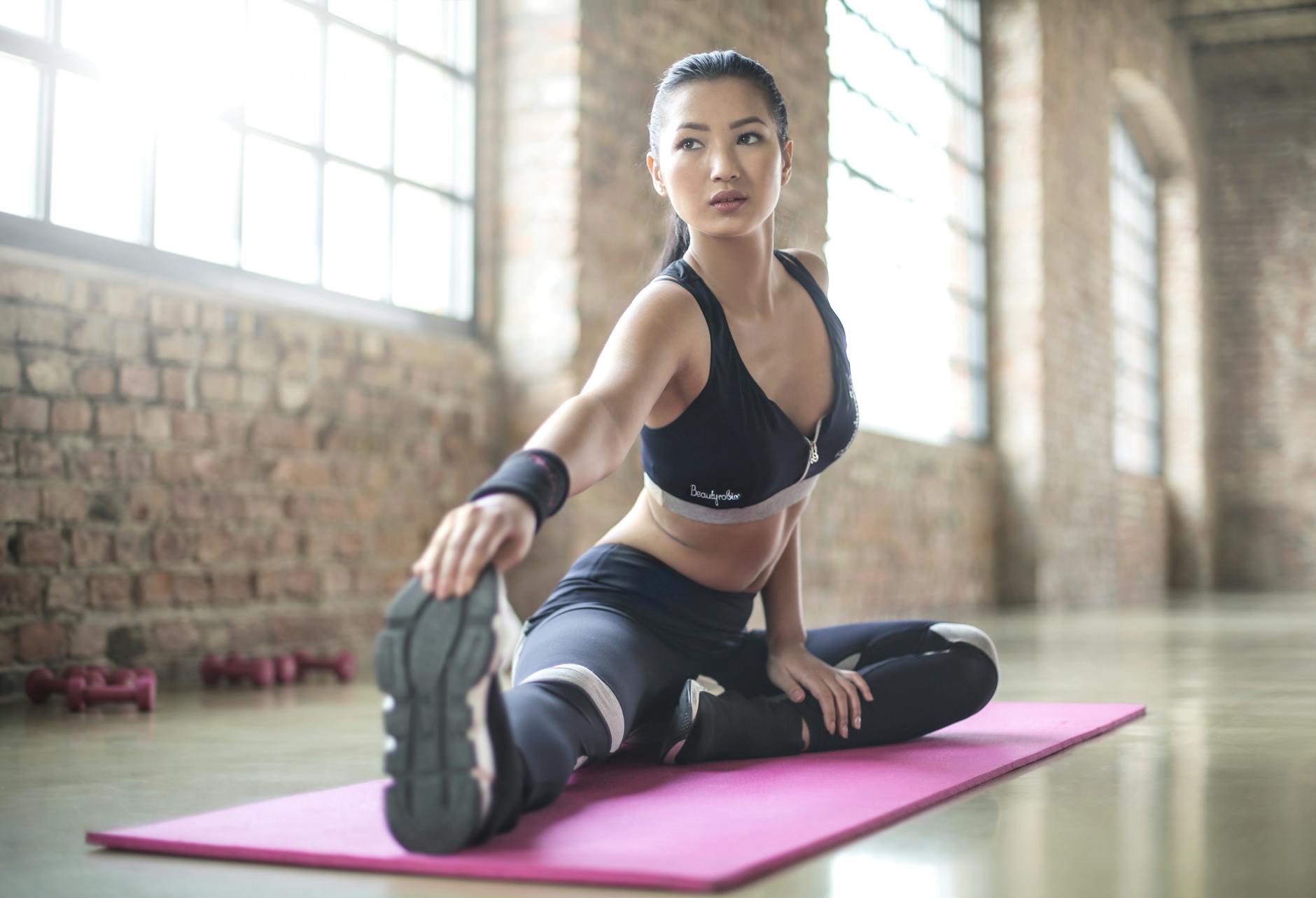 Anyone who knows anything about science and social psychology would tell you that having curves are attractive too. 
If you open men's magazines, you will find that the type of models being used there are very different from the ones in female magazines.
This is a very clear indicator that the type of ideal female beauty which appeals to women generally is different from those which appeal to men.
Studies have shown that men and women have wildly different views on the ideal female body.
According to the survey, women preferred other women with fit, toned builds. On the other hand, men preferred women with bigger curves.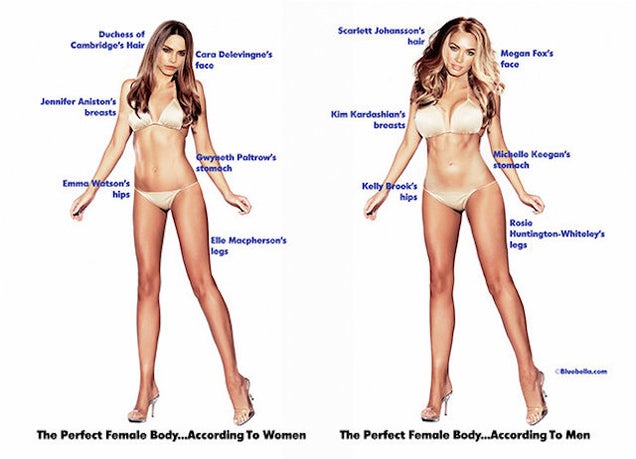 Why is this the case?
To put simply, curves are attractive because they signal – fertility and health. Women who are more shapely are seen as more fertile and have bodies which are better equipped for child bearing.
This has been supported by several scientific studies:
Firstly, in a research conducted in 2013 by social psychologist Sarah Gervais of the University of Nebraska-Lincoln, it was found that bodies with larger breasts, narrower waists and bigger hips often prompted longer looks from men and these women were also given more positive personality ratings.
Researchers even go as far as to share that curvy women reward the male brains the same ways a drug does.
These researchers at the Georgia Gwinnett College and the University of Texas at Austin asked a group of men to look at photographs of women's bodies where some essentially gained weight to become more curvy after surgery. MRI scans of the observers' brains when they looked at curvy women showed activity in the same reward centers activated by pleasurable drugs.
A UC Santa Barbara study even suggests that women with thicker backsides and thighs may have a reproductive advantage. Extra fat in these areas contain omega-3 fatty acids to help moms and their baby's brain during pregnancy.
While writing this article, I've learnt that the preference of curves has been ingrained into our biology.
However, researchers have found that the preference breast size actually differs based on culture and personality.
1) Men who perceive themselves as 'not rich enough' prefer larger breasts
Studies by psychologists have shown that men experiencing relative resource insecurity (those who lack material goods, perceive themselves as not having as much money or resources as they would like to) would find larger breasts more desirable than men experiencing resource security (those who have material goods).
Their research was conducted across 266 men in Malaysia. The men from low socioeconomic backgrounds rated larger breast as more attractive than men from medium socioeconomic backgrounds, who in turn endorsed larger breasts as more attractive than men from high socioeconomic backgrounds.
Reason being? The study suggests that one view on women's breast size is that it acts as a "signal of fat reserves, which in turn advertises access to resources".
2) Sexist men prefer larger breasts
According to a study from the University of Westminster, men who exhibit sexist attitudes towards women are also likely to have a preference for large breasts.  The findings, which show a connection between sexism in men and breast size, involved 361 white men from 18-68 years of age being shown 3D models of women with a range of breast sizes.
The research found that the largest percentage of men (32.7 per cent) rated medium-sized breasts "most attractive", followed by large  (24.4 per cent) and then very large breasts (19.1 percent). The majority of men interested in large to very large breasts admitted to displaying behavioral traits of sexism and hostile attitudes towards women.
The study concluded that men perceive large breasts as "traditional" femininity and "perceive women as meek and weak".  The researchers of the study said, "it is arguable that benevolently sexist men perceived larger female breasts as attractive because larger breast size on a woman is associated with perceived femininity".
However, there are some interesting exceptions on how people perceive attractiveness and why we do not always pair with the partner we deem the most attractive or able to provide: 
1. Cultural reasons do affect one's perception of beauty
According to a study by Michael R. Cunningham of the Department of Psychology at the University of Louisville, generally men of all races prefer women who had "neonate large eyes, greater distance between eyes, and small noses" and that "shiny" was also deemed attractive because it is indicative of "neonate vitality".
However, among all the men, there was a "difference" in the preferences of Asian and white judges with Asian judges preferring women with "less mature faces" and smaller mouths than the White judges.
2. People can 'compensate' for poorer physical attractiveness with other factors
Matching hypothesis (first introduced in the 1960s) states that people tend to pair up with others who are equally physical attractiveness. People settle for mating within "their league" whether they want to or not.
However, recent research has shown that there are greater instances of complex matching, which occurs when people are able to attract partners far more physically attractive than themselves by offering compensatory assets—say, status, power, or financial standing.
Ending off, I would just like to emphasize once again that there are many benefits to not being super skinny.
If you are not fat but you're trying to starve yourself so that you can achieve a standard of beauty, please do not do so.
Numerous research has shown that guys don't really care about "skinny" but find women of healthy weight more attractive.
It is important to trust science and not be be fooled by media portrayal and also pressure from your friends.
If you or someone you know is having problems with their eating behaviours, or are feeling unsure, seek professional help by contacting CHAT for a mental health check.
AWARE also runs a Women's Helpline which is open Monday to Friday from 10 a.m. to 6 p.m. If you feel that you may need help, please call 1800 777 5555 to speak to a Helpliner