One of the key tourist attractions in Thailand is the "Tiger Temple" where people can visit to interact with tigers.
The most famous tiger attractions of all is definitely the Wat Pha Luang Ta Bua. The temple is located just a couple of hours drive outside Bangkok in the Kanchanaburi province. However, there are other popular ones including Tiger Kingdom Phuket, Tiger Kingdom Chiang Mai and the Sriracha Tiger zoo.
Hundreds of foreign tourists daily visit the Tiger Temple to see and take pictures with the tigers. Singaporeans are no exception.
The Tiger Temple is popular due to three main reasons.
Firstly, Tigers are quite rare. According to WWF, there are only 3,200 tigers left in the wild today. Tigers are subjected to illegal hunting for their pelts, meat and body parts (used in folk medicines) as well as habitat loss that results from logging and other forms of forest destruction.
In East Asia, many people believe in illogical things like consumption of Tiger bones is beneficial to their health. The use of endangered tiger products and their medicines is also seen as a symbol of high status and wealth in China. The international illegal trade in wildlife products is estimated to yield more than $6 billion a year.
Secondly, the temple claims that their tigers were rescued from poachers and live and move freely and peacefully amongst the temple's monks, who are actively engaged in conservation and rescue work. Thus, people who believe their claims feel that they are doing something good by supporting these establishments.
Thirdly, the temple is also one of the few places in the world where visitors are allowed to pet and pose for pictures with the carnivores.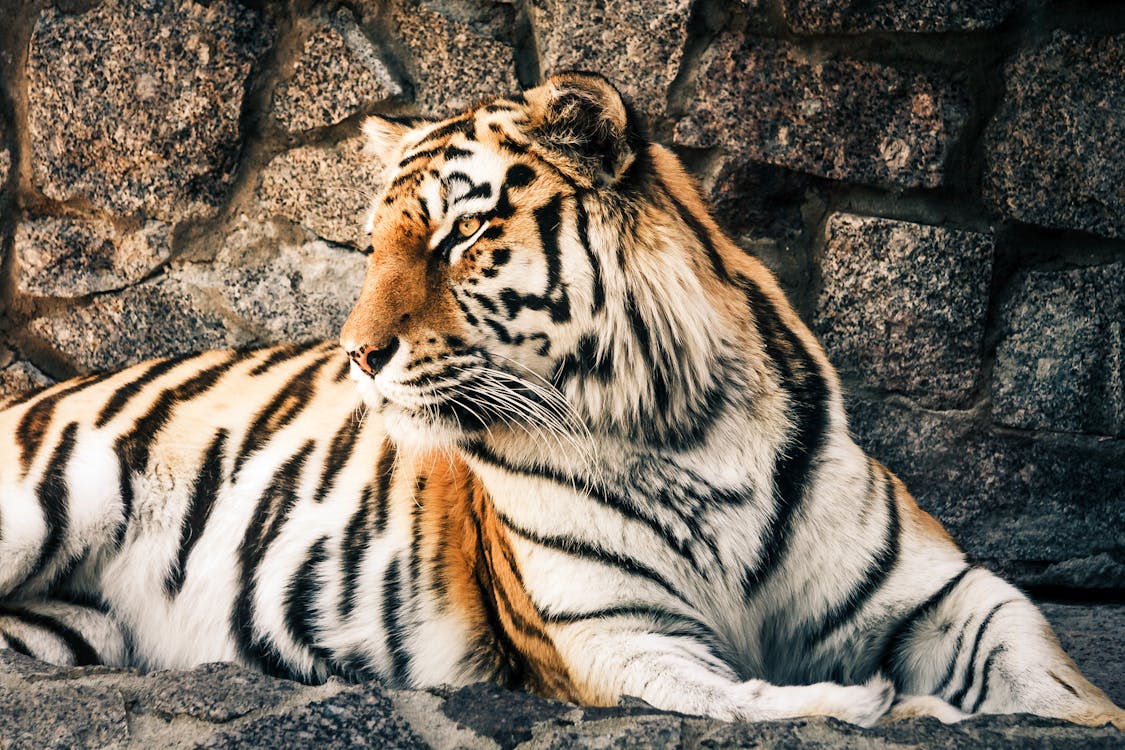 Tourists often upload these pictures on Facebook and Instagram to show off their unique experience to their friends and portray themselves as caring animal lovers or brave individuals. However, what many of these tourists don't realize is that they are contributing to animal abuse.
In the recent years, a coalition of 39 conservation groups, asserted that the Temple does not have the facilities, the skills, the relationships with accredited zoos, or even the desire to manage its tigers in an appropriate fashion.
Instead, it is motivated both in display of the tigers to tourists and in its illegal trading of tigers purely by profit. According to Care for the Wild CEO Philip Mansbridge, who visited the Tiger Temple personally to assess the claims and risks, said:
"If you think Tiger Temple is some kind of spiritual tiger sanctuary, it isn't. If you think they rescue abused tigers, or that the tigers will be released into the wild, they won't be. If you think that a tiger wants to live in a small bare cage, have a chain around its neck and have tourists sit on its back, I'm pretty sure it doesn't."
PETA has also exposed that the Tiger Kingdom in Phuket and Chiang Mai is very much in-line with the same model. Most tigers in attractions like these live out their life sentence in prison-like cages, leaving these majestic and powerful creatures without any space to move and run in.
Although the young tigers are allowed out of their cage during the day – often to have their photos taken – there is not very much room to run around in, and trainers are always on hand, complete with bamboo sticks, to moderate tigers' behaviour if they get too 'wild'.
If you're visiting Thailand soon and are thinking of going there, here are seven reasons why you should avoid establishments like these: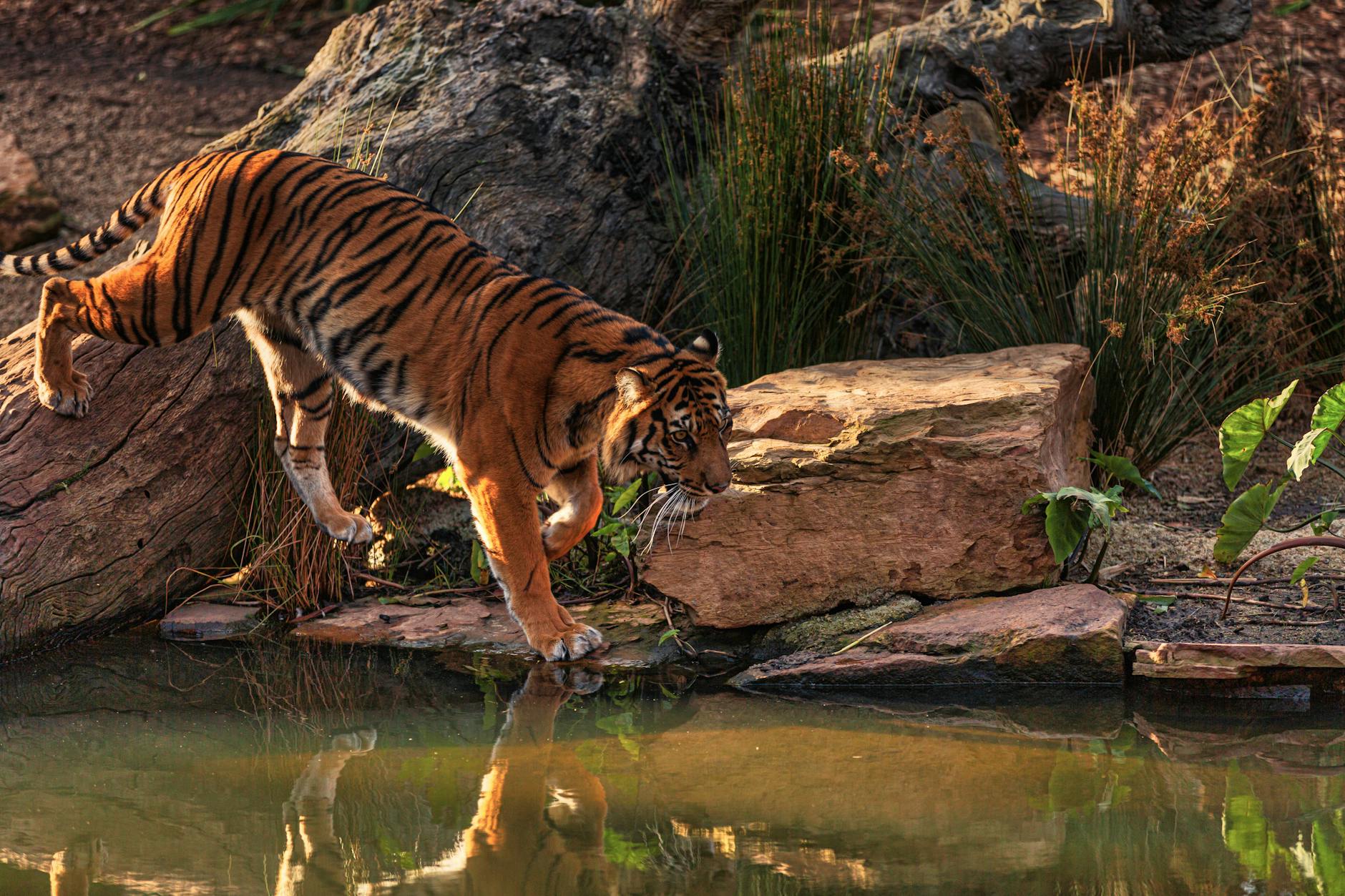 1. Tigers are not being fed proper diet
The monks taking care of the tigers are not feeding them proper food and do not know a Tiger's proper dietary needs.
According to Marcan Tiger preserve, tigers need to eat raw red meat regularly to get the enzyme taurine and other essential vitamins for their muscle development and long-term health.
However, the poor animals at the Tiger Temple are only being fed boiled chicken and cat food every day. As such, many are overweight and have underdeveloped muscles.
The Tiger Temple claims they can't give the tigers red meat because it's "too expensive." However, that is only because Tigers are not their top priority, rather building a massive, Vatican like Buddhist temple outside is.
According to Sybelle Foxcroft, Director of Conservation and Environmental Education 4 Life (Cee4life Inc), an Australian registered Charity,
I was the undercover investigator that gathered most of the evidence against the abuse of the tigers and wildlife trade at the tiger temple.While I witnessed obvious symptoms of drugging, I was never able to catch them in the act of drugging. I always thought it was put in their food prior to going into the public for photos etc. But the staff did not allow me or foreign volunteers to see the preparation of the food at their pre public lunchtime appearances. I observed and photographed the main public tigers prior to their lunchtime feed and then after.

The difference was astonishing. A once bright tiger was suddenly unable to focus and was so lethargic that it could hardly walk.

Last year, another investigator reported that they had identified what the handlers at the temple had put in the tigers' food. It was hash oil (marijuana oil).
2. Tigers are kept in enclosure way below international standards
Far from being allowed to roam free, the tigers at the temple are confined for 20 hours a day away from public view in small, barren concrete cages, measuring 31.5 m2 to 37.3 m2.
This falls short of the published minimum of 500m2 for a pair or a mother and her cubs.
Staff also routinely beat adult tigers and cubs with poles and metal rods. As popular blogger, Turner Barr, who volunteered at the temple for 18 days reported, there are as many as five or six tigers being crammed into a cage smaller than the one above.
3. Temple Tigers are subjected to physical abuse
Besides lacking access to proper shelter and food, undercover investigations by the British wildlife charity Care for the Wild International revealed evidence of tigers at the facility being regularly beaten with wooden sticks and clubs, being forced to sit in direct sunshine for hours.
Their investigation also found evidence that the tigers are being kept in poor conditions with inadequate food.
The CWI investigators observed that when tigers are not obedient, they are hit with wooden sticks on their backs and heads. Staff also controlled the tigers by squiring tiger urine from a bottle into the animal's face, an act of extreme aggression in tiger behaviour.
The purpose of such tough discipline is to make these tigers compliant and to perform for visitors. For example, it was observed that Temple staff would drag tigers into appealing photographic positions by pulling their tails or punching and beating the animals.

4. Tigers are in weak health and physical conditions
As a result, of their poor conditions and improper handling, Temple tigers were identified to be suffering with a catalogue of behavioural and physical problems.
Several of the animals were observed to demonstrate stereotypic behaviour, such as pacing and obsessive chewing of their paws.
Other animals were visibly suffering from lameness and skeletal deformities. These were worsened by malnutrition and poor veterinary care.
5. The Tiger Temple engages in illegal wildlife trade
During an undercover work by Foxcroft, she found evidence that the Tiger Temple is 100 percent involved in the wildlife trade of their tigers. Specifically, they send tigers which are no longer of any use to a tiger farm in Laos.
In an interview conducted earlier this year, she describes the suffering of tigers and how they are exploited even after death:
Let me paint you a picture – A beautiful gentle female tiger, named Darika, is unable to have cubs as she is in with a male tiger far to young to mate. She has be born slightly deformed in her feet and hips which make her limp, but she is such a stunning girl, and oh so gentle.

One night, her "keeper" walks to her cage, she greets him, he puts a lead on her and walks her outside. She trusts him, and goes without a problem. She is then injected and she falls down onto a canvas unconscious. She is lifted onto the back of a truck and she is driven out of the Tiger Temple, never to be seen again. She is taken to Laos, to a Tiger farm, and there her life ends. Her body is carved up and used in the fake chinese traditional medicines and she (her body parts) are sold into the black market. Her fur is sold.

She is gone.


6. Ill-treatment of Mothers and cubs
The temple makes the most money from everything cub related. As such, female tigers were made to repeatedly breed in quick succession; they would have a litter of cubs and when the cubs were 7 – 12 days old, the cubs were taken from their mothers and hand raised (with incorrect formula, usually dog milk formulas).
This is terrible for two reasons. Firstly, while tigers are solitary animals, they don't usually leave their mother until the two-year mark. Secondly, they are subjected to torture by tourists.
At the temple, baby tigers are being molested by tourists for photos. They are also subjected to four afternoon feedings and overfed.
7. The tiger temple doesn't contribute to conservation
According to the 2013 report titled "Temple of Lies", the Tiger Temple is neither a sanctuary nor a recognised conservation NGO, but all charges are billed as 'donations'. No tiger has ever been released.
Furthermore, while the Temple's website claimed that it houses 17 "rescued tigers"; the report has revealed that the actual number is closer to 115, most of which were bred on site for the sole purpose of making a profit.
The Tiger Temple is making an estimated $1m+ profit a year, but with no evidence of this going into tiger conservation or education.
The temple has failed to fulfill the requirements to be a breeding and conservation facility neither according to Thai or International standards. They are being operated illegally.
Care for the Wild has met with the Temple's Abbot to discuss the findings of the report and tried to work towards a solution. However, the Abbot was reluctant to negotiate and showed no interest in reform. Care for the Wild has not been permitted any further opportunities to talk to the Tiger Temple.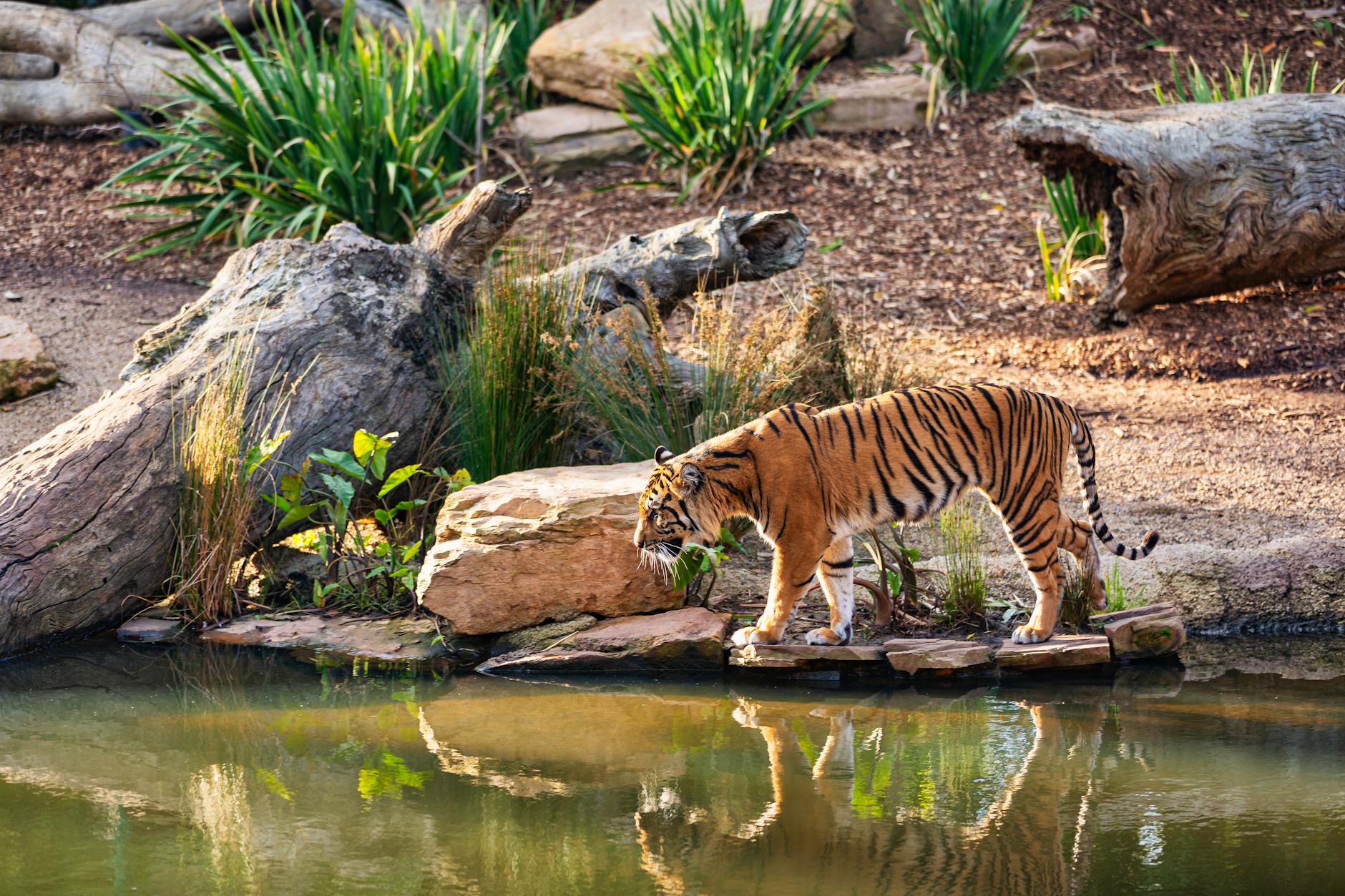 Since the release of the report by NGOs, international tour operators offering trips to the Temple have responded particularly well. Many including large companies including STA Travel as well as Frontier and Jet Star have chosen to remove the Tiger Temple from their trips.
If you're a consumer, here is what you can do to help the Tigers

Firstly, do not visit such temples. If you can't help them at least don't harm them. Tourist activities that exploit animals only continue because tourists choose to support them. As a tourist you have a choice – to avoid cruel practices and reward positive ones. Choose to engage in humane tourism instead.
Thailand is currently in political turmoil and run by a military government. Animal welfare is probably the least of their priorities. With such a climate, you can probably expect the black market to worsen and more animals being traded there illegally.
Instead of relying on a crackdown of all these unethical practices, the best way to stop this now is really to reduce tourist demand significanty and support ethical attractions instead.
If you wish to go a step further, you can adopt a Tiger or donate to charities which support conservation. Try WWF and the Wildlife Conservation Society.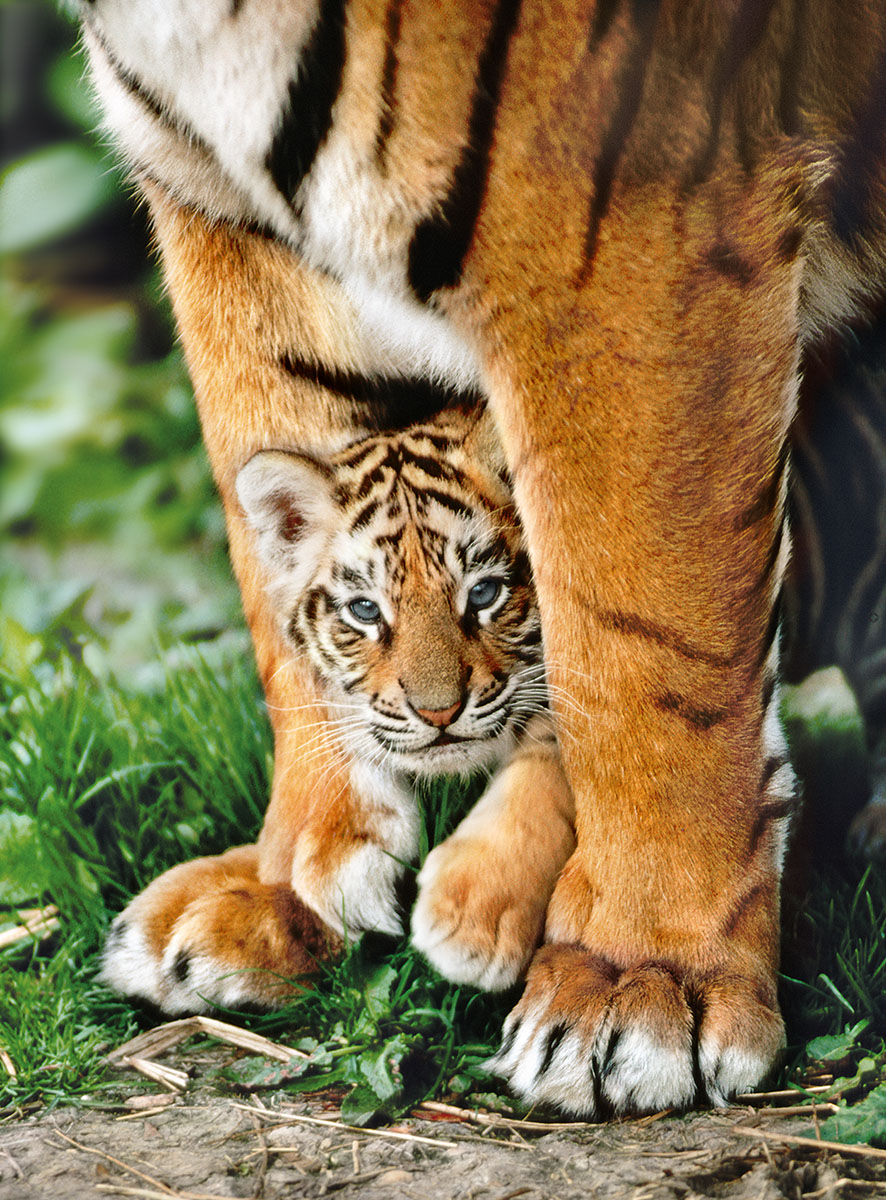 As we commemorate International Tigers Day, let's remember that to help Tigers we have to protect existing parklands, establish new protected areas for tigers and create corridors that connect parklands and allow tigers to roam to find adequate prey and mates for breeding.
Tigers are created and designed to be in the wild. They'll be more happy, and healthy there where they are not subjected to tourist molestation and abuse every day.
If you really do love animals and are a good person who doesn't want to cause harm to them, don't visit these tiger attractions and use these poor animals for your own entertainment and attention.