No tech worker can say confidently that they will not be laid off, especially during this tech winter.
Microsoft recently announced their plans to cut 10,000 jobs, or roughly 5% of its workforce. Google's parent company Alphabet also shared that they would cut 12,000 jobs, or about 6% of it's total.
Their cuts followed tech layoffs at other companies such as Meta, Amazon and Salesforce.
I was being let go early in my career. Looking back, I count myself to be lucky to experience this at a young age as it taught me several lessons about the working world and about money.
To help others, I decided to share my learnings and experiences in this post. If you're one of those impacted by the tech layoffs or feeling anxious about it, I hope that this will help you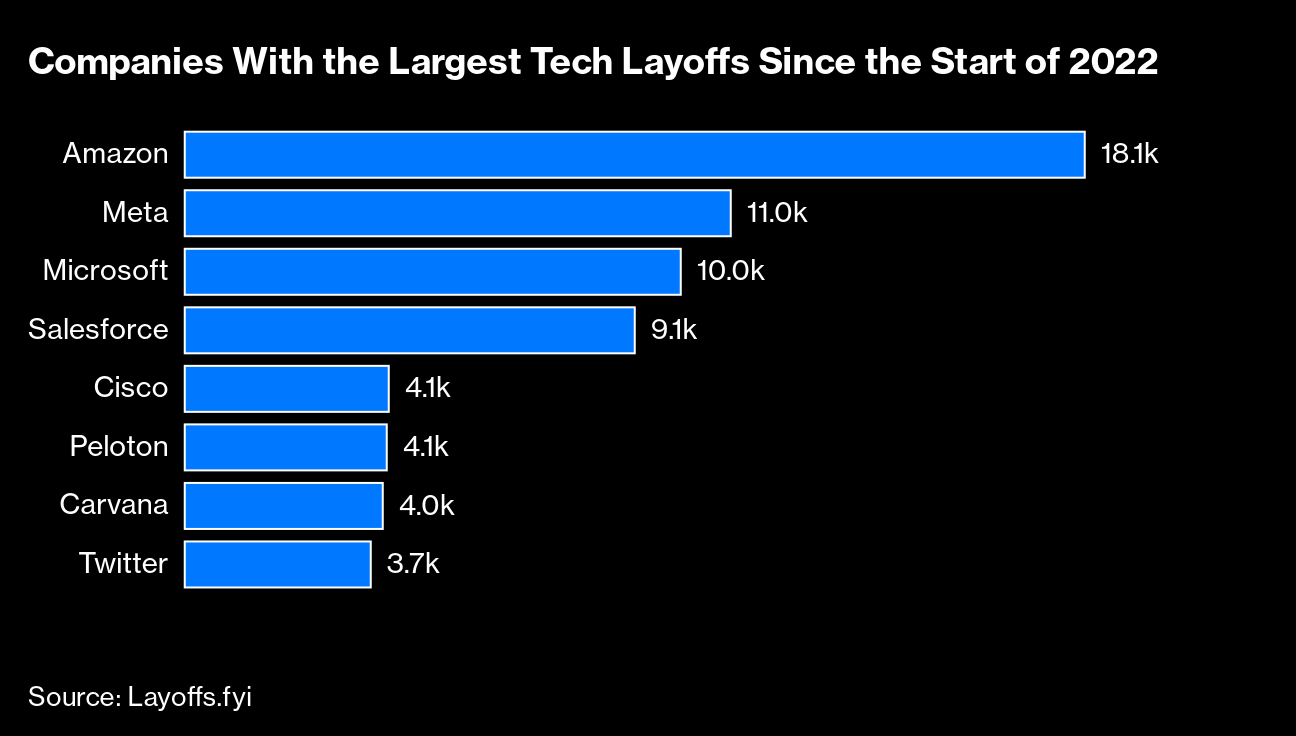 1. It is not you, it is the company
It is not uncommon to blame yourself when you're asked to leave. However, a key lesson to learn here is that it is often less to do with you and more to do with your company and it's leaders.
In Google's example, the laid-off employees included those who had previously received high performance reviews or held managerial positions with annual compensation packages of $500,000 to $1 million. The same goes for Twilio which laid of 11% of their workforce last year, of many include superstars I knew personally at Salesforce.
Similarly, in my own experience, I was let go despite performing well consistently and was ranked top few globally.
The decision on who to let go is often little to do with merit but instead due to internal politics and also strategic direction of the company.
I find that sometimes Singaporeans who have studied here and been brought up with the idea of "meritocracy" their whole life struggle to accept that in the working world, there isn't really such thing.
You will get 'nepo babies' hired for positions they are not qualified for; high performing people told to leave because their direct manager doesn't like them and many more.
Situations like these still frustrate me a lot but I have grown more accepting of it.
The sooner we accept that this is the way things work and adjust ourselves to thrive in this reality, the better it would be for us. I count it a blessing to learn this in my early 20s.
In many ways it was a blessing to learn at a young age that corporations and managers have agendas and that hiring, promotion and firing is rarely based on merit alone.
If you got chosen to be let go, chances are, you'd never be successful in this environment in the first place.
Success in life is about finding an environment where you can win. This starts with knowing who you are and from there asking yourself: What kind of bosses would value someone with your skillset and character? What kind of environment awards someone with your aptitude and drive? How is the competitive landscape like? Do you possess the necessary resources to compete? Do you need to acquire specific resources before you can compete?
2. Everything you contributed to the company will benefit you too
In Clifton Strengths, I am a relator. This is someone who enjoys building strong relationships that hold a team together and make it greater than the sum of its parts.
In many teams I've been part of, I often think bigger than my role.
During my spare time, I'd often think of ideas about how we can make the company a category leader; defeat our competitors; wow our customers with good experiences and build A Teams.
If you're like me, you're probably someone who gives a lot to your role too.
If you're being let go, you'd probably feel disillusioned and disappointed. You might think to yourself: "I gave so much for the company and this is what I get in return"
Back then, I felt that way too. I often went outside my job scope to add value to my customers. I genuinely had that goal of wanting to protect our market share as possible and grow it. Even when I did my handover, I tried to provide as much details as possible so that customer experience would not be impacted.
As I grew older, I began to have a more balanced perspective.
Yes, many things you've contributed goes to the company – the efficiency you created, the revenue you brought in, the decks you created. However, some things that you've contributed will stay with you forever.
The reputation you earned; the relationships you built and the skills you've picked up. They all belong to you. No one can take this away from you.
During Covid, I told an interim manager about my anxieties. He shared something which i won't forget: "Yes, we cannot control if we are being let go. However, if we do our best and add value to those around us, they can refer us for other roles or write a good recommendation."
He was 100% right. I learned recently that I got my current role because of a Salesforce customer. He told the recruiter, "I want someone like Jeraldine"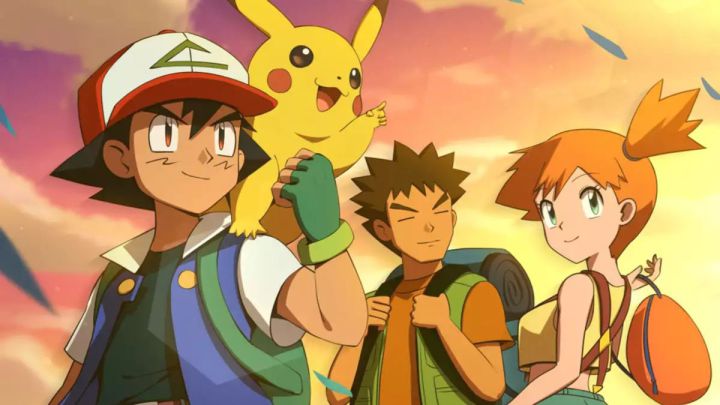 3. Frame being let go as a beginning rather than the end
When I was being let go back then, the first person I texted was Z. I wanted to let him know that our revenue will be impacted in the next few months due to unexpected economic headwinds.
Initially, he was in shock. After processing it for a few hours, he texted me something that would stick with me for the rest of my life:
Ash doesn't stay in pallet town.
For those who are familiar with Pokemon, you'd get this analogy immediately.
Pallet Town is the first of the many towns which Ash goes to. There is Pewter city to fight rock Pokemon; Cerulean City to challenge water Pokemon and eventually the Elite Four.
This was a really powerful quote because it made me look at the situation differently.
The truth is I was miserable at work. I didn't like my manager. I was not learning. I dragged my feet every morning to office and was simply there for the income.
Being laid off turned out to be a huge blessing for me and the start of a new era in my career.
In one month, I found a new role. My learning accelerated and market value grew. I got more flexibility with my work and even had flexible work arrangements.
I also had a series of really good bosses who I could count on for referrals. Through them, I learned what is a good manager really is; what is the right attitude to have when approaching hiring; how to build a good team culture etc.
The next year, my income rose by 23.81%.
If you have been let go, I encourage you to think about how wonderful this future could be for you.
Many great opportunities lie ahead if your heart and mind is open to them.
I didn't see it then, but it turned out that getting fired from Apple was the best thing that could have ever happened to me. The heaviness of being successful was replaced by the lightness of being a beginner again, less sure about everything. It freed me to enter into one of the most creative periods of my life.

Steve Jobs, 2005
4. Always live on your base
Early on in my career, I'd notice that the company was letting people go often. Back then, I was shocked to see many of my colleagues asked to leave. The impressionable young me thought that this was the reality in the tech industry.
This drove me to do two things.
Firstly, to exceed my revenue target every quarter. I got really good at the job. Although it was not for the right reasons, the skills I learned are still helpful today.
Secondly, I spent my free time learning as much as I could about personal finance. The learning curve as a little steep as I did a humanities degree and had little knowledge of finance. When I graduated from school, I didn't even know what IPO meant. I had to learn many things from scratch.
My goal was to be financially independent as early as possible. This way I could leave anybody or any situation that was unhappy for me.
One good habit which stuck with me was: Live on your base salary – not your bonus, not your commission, and most certainly not your stock options.
When I make housing purchases, plan my holidays etc, I never project my earnings based on my total income. It was always based on my base salary which for the past five years have been about 50-55% of my income.
Use this opportunity to learn as much as you can about personal finance. If you want to stay in tech, volatility and constant adaptation is something you need to accept. Good places to start include The Woke Salaryman and Seedly.
I am very thankful that I've been like an ant, storing provisions during summer instead of being a grasshopper.
This has given me a huge peace of mind during winter times like these.
5. Your friendships will stay
It is not just your learnings, connections and reputation that will stay with you. Your friendships will stay with you as well.
When you get let go, one of the things you mourn is the friendships that you built.
When I left Workato, many colleagues were in shock and felt really sad.
I told them that Singapore was small. It will take us all less than 1 hour to reach Suntec and meet again. We'd also have opportunities to work together in the future, given that the SaaS industry is so small.
I am super grateful and often tell myself "How lucky were we to be able to love and learn from each other for as long we did"
Life is full of changes. We can never anticipate when people will leave. Hence, it is always good to treasure every single moment and to be present.
Since leaving Salesforce and Workato, I still meet up with my colleagues, previous customers, former managers and more at least once every 2 months.
If the friendship and camaraderie is real, you'd make time for one another.
If you have been impacted or are worried about the current situation, I hope that this reflection post regarding the tech layoffs are helpful to you.
Ending off with one of my favourite quotes which is really apt for these times:
"A bird sitting on a tree is never afraid of the branch breaking because its trust is not on the branch but on its own wings."
Should you find these insights helpful, you can also follow me on Instagram where I post regularly about how we can accelerate our growth and ride this tech wave – whether it is up or down.
Want to hear my thoughts on whether tech is still a good industry to be in? Listen to my discussion with Asher here.